The Show Book is available for download.
Entry forms for various sections are also available. Entries will be accepted via email, with payment made to our People's Choice Credit Union A/c, or in person during office hours 11th – 29th October for entries Section convenors & Co-ordinators. . Entries may also be posted to Millicent AH&P Society Inc., P O Box 202, MILLICENT 5280. Entry forms must be received at the office by close of business on Friday 29th October.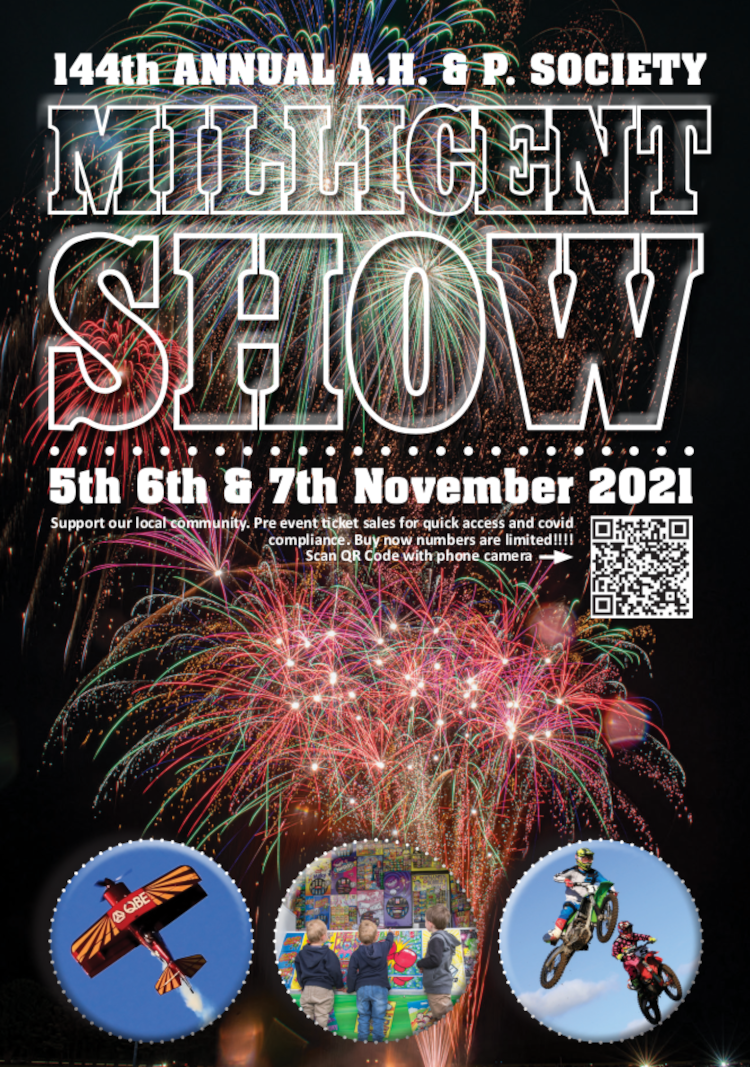 Section Convenors will advise times for registration of entries and judging times.


Click on the forms below to download and print.